The studio Borrell Jover Arquitectos are the ones in charge of the interior design of this new restaurant.
The studio Borrell Jover Arquitectos are the ones in charge of the interior design of this new restaurant, which has pieces that belong to Spanish manufacturers who belong to the group of the Spanish Design Association Companies. (RED)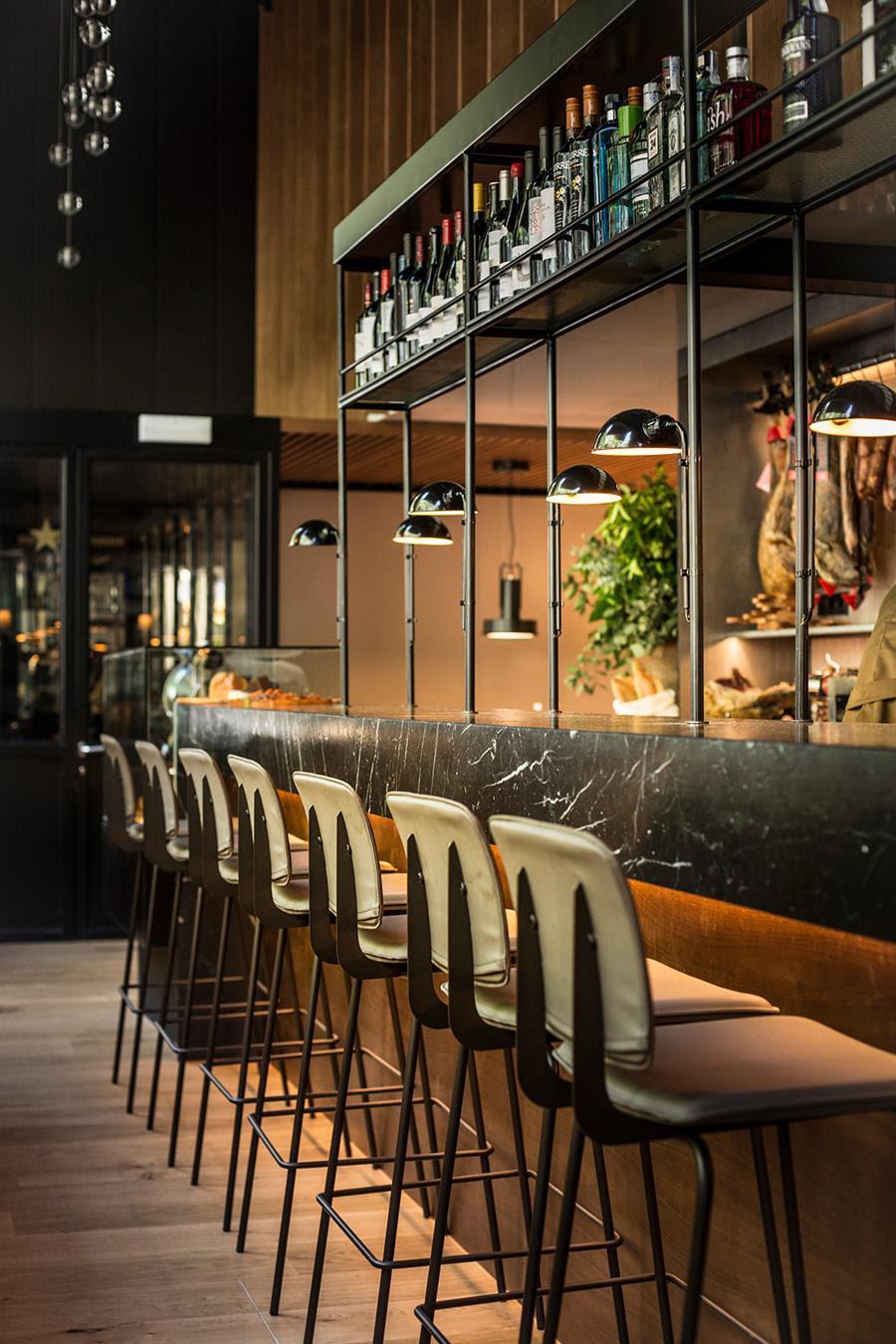 SOLOMILLO will be the awakening of one's most primitive gastronomical desires with meat being the protagonist. Whilst indulging in the senses, the space will be decorated with the best Spanish design going back to the classic Spanish roots. The whole area has a modern feel, the sort that would have made it a must in a vintage contemporary Barcelona. When inside, it is hard to define the date in which this restaurant was done, as the materials are timeless and some of the pieces are re-editions or designs that have come from other periods, such as the Funiculí lamps by Marset designed by Lluis Porqueras in 1979 or the Básica Mínima lamps by Santa&Cole from 1987, with all of these designs sharing the structure and way of life from back in the day.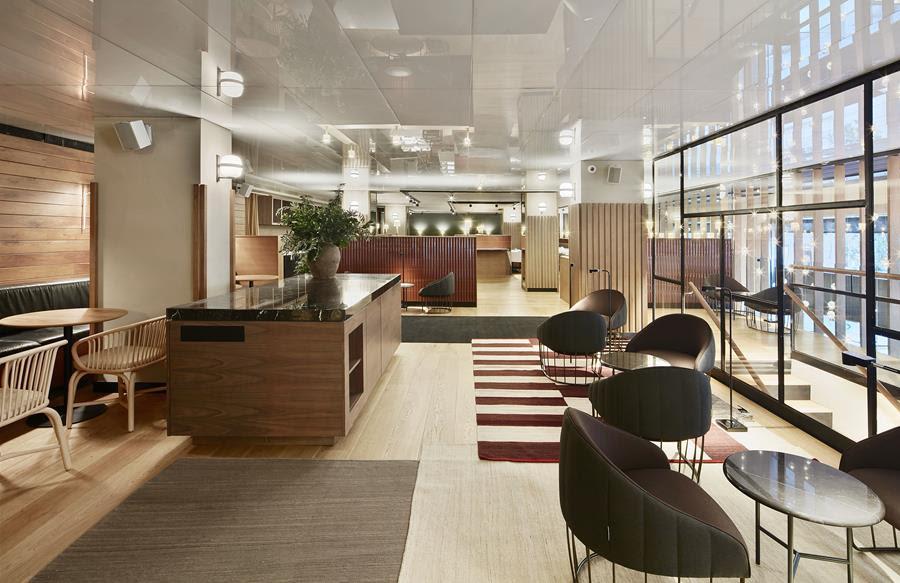 The black marble by Cosentino (Almería, Spain) or the khaki tones of green and even the maroon colour are all ingredients of the chromatic menu that dress this classic but modern interior. Andreu World, recognised for his trajectory in Spanish design is the manufacturer of the Carola chair found within the restaurant, sitting alongside another important brand from the south of Valencia, Inclass. These both stand on beautiful natural wood flooring that comes all the way from a company called MH Parquets. who come from the epitome of Castilian culture in the city of Siguenza. The material rattan, covers some of the chairs and tables courtesy of Expormim, who take extra care in working curves into their artisan products made in Moixent, Valencia.


The elegant stools, Don, dressed in a chocolate coated skin and belonging to the Basque chair company Ondarreta, will seat people at the lovely marble bar found in the restaurant, too. As well as furnishing with style, these textile furnishings courtesy of the family business Gancedo meet the requirements for the development of this contract project. The carpets Medina by Nanimarquina lay out the lobby underneath the Tonella armchairs furnished with bronze and upholstered by Sancal, an example of classical Spanish upholstery based in Yecla, Spain.
All together they stand beneath beautiful lights by the Barcelonian firm, Vibia. All the outdoor vases from the terrace are Vondom. Lastly, Delica, a brand from Navarra in Spain has added the details and beautiful intricacies to this space with their placemats and coasters that give this classic but modern interior a touch of their own essentialist and nordic style.
source: press release 
 
---
---

Ha tetszett a cikk, és szeretnél előfizetni magazinunkra, itt teheted meg.